For those around during the 1970's, 80's & 90's some very earlier Pacemakers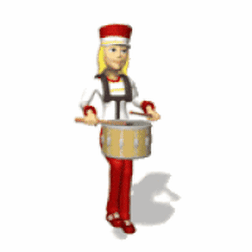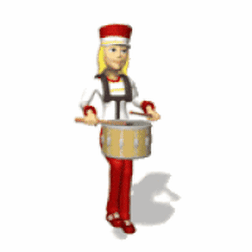 Saturday 19th September 2020 would have been the 41st British Drum Corps Championships. but instead we are pleased to bring you the DCUK Championships Day Webcast featuring messages from all 2020 members Corps, footage from the 2019 Championships, a look back at our summer Isolation projects and messages of support from around the World and its now available to view below.
The Pacemakers "Project 13" Drumline
The Pacemakers Drum & Bugle Corps
Facebook
The Pacemakers Drum & Bugle Corps
Twitter
In June we said a fond farewell to one of our young members who is starting a new career with the Royal Navy. He joined us as an Anchor Boy aged 5 and leaves us with many memories over the years, including the picture taken at the New Wembley Stadium. Our loss will be the Royal Navy's gain. Look after him, he's been well trained! Good luck and stay in touch.
Recruiting:
We are always looking to recruit new members which would help us develop and improve further and ask your support in promoting our activity with friends and family and by sharing some of our recruiting posts on Facebook. Any current member who brings a friend that stays for the whole season will receive a free Pacemakers tour jacket. Tuition for new members is free for October so encourage others to come along and try it out.
​
Thanks for your continued support.
​
The Pacemakers Drum & Bugle Corps - School Years 6 + meet on Monday evenings @ 7:30pm