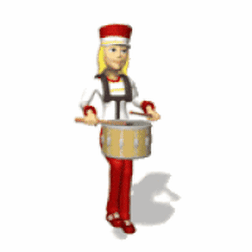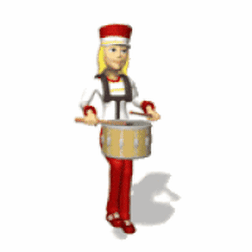 The Pacemakers announce their 2020 Production "Surfin' USA". Based around the music of the famous Beach Boys. The Corps will aim to create a vibrant and colourful show and bringing a taste of a Californian beach to the Drum Corps field. The DCUK A Class Champions will be performing throughout 2020 at the Indoor Music Games, Drum Corps United Kingdom and the Brigades' Showcase.
The Pacemakers Drum & Bugle Corps -
Facebook
The Pacemakers "Project 13" Drumline
Recruiting:
We are always looking to recruit new members which would help us develop and improve further and ask your support in promoting our activity with friends and family and by sharing some of our recruiting posts on Facebook. Any current member who brings a friend that stays for the whole season will receive a free Pacemakers tour jacket. Tuition for new members is free for October so encourage others to come along and try it out.
​
Thanks for your continued support.
​
The Pacemakers Drum & Bugle Corps - School Years 6 + meet on Monday evenings @ 7:30pm